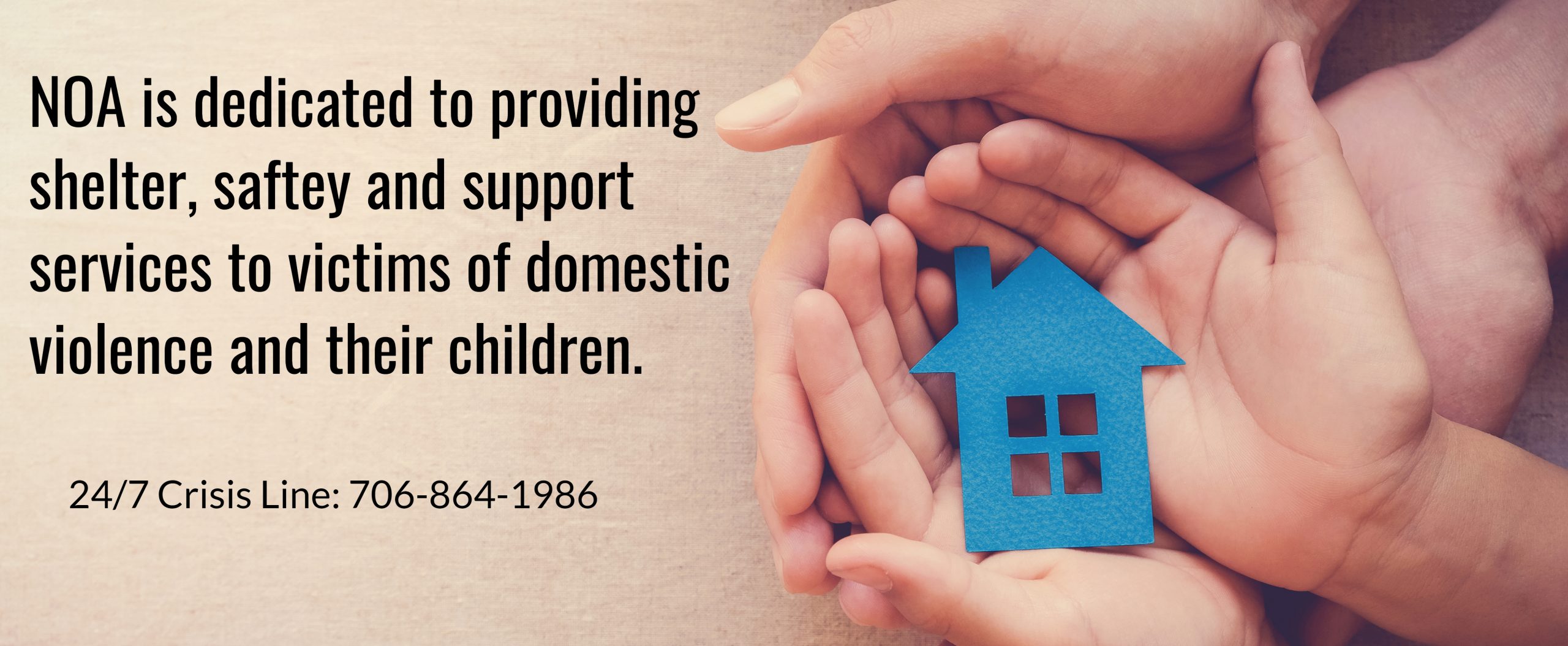 Our Mission
NOA provides safe haven and support services to victims of family violence.  Through educational programs, NOA works to foster attitudes in the community that violence is not acceptable. 
Our service area includes Dawson and Lumpkin County.
 To find out how we can help:  
Click Here
Get to Know NOA
In 1986, a group of concerned citizens established the 24/7 crisis line for victims of domestic violence.  Their concerted efforts later lead to the opening of the emergency shelter in 1992.  Since then, NOA has been not only providing emergency shelter, but a vast array of support services such as trauma counseling, legal advocacy, financial assistance, children's groups and life skills classes to name a few.  Each year NOA serves an average of 1,200 clients.  In 2021, NOA served 1,697 clients and responded to 3,289 crisis calls and sheltered 112 men, women and children in our shelter and local motels.  The need for NOA services remains strong as we are the only program in Dawson and Lumpkin County that provides services to this vulnerable population.