Our collaborative efforts reach and educate more people to break down barriers that prevent victims of family violence from seeking shelter services.
Awareness and understanding of domestic violence is important to achieve our vision to: "Create a community with zero tolerance for all forms of violence and abuse"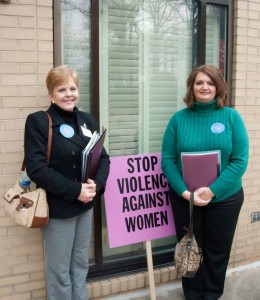 We continue to expand our outreach activities to connect victims to our programs.  Through a proactive approach, we reach out to victims to provide instant access to services:
At the sheriff's office
At the hospital and medical providers' offices
At the Department of Families and Children Services
At any public and private school
At the courthouse
At any civic organization/church
We work to prevent family violence by investing in prevention efforts to educate children and  young adults about the dangers of abusive relationships.  Through the "School Violence Prevention Program", we engage students, teachers, and parents to prevent bullying, dating violence, and family violence.  We are affecting entire generations of children by fostering attitudes that violence is NOT an acceptable way to solve conflicts.
We welcome the opportunity to come visit your organization, school, or church to educate and inform you about our program and services.
Please call today to schedule a training: 706-867-0618 to talk with Victoria Dunston
NOA in the News!