Thank you for your interest in serving on the NOA Board of Directors.
We are actively recruiting leaders and professionals in Lumpkin and Dawson County who wish to use their gifts, talents, and resou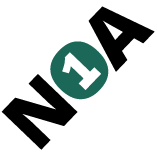 rces to help others in their community.
The Board has four major responsibilities:
To Govern
To Sponsor
To Be Ambassadors
To Be Consultants
Our Board is active in policymaking, program evaluation, fundraising and community awareness.   We meet monthly to establish policies, evaluate and vote on issues affecting the organization, develop and maintain strategic plans and goals, and review financials.  We work closely with NOA staff and other volunteers on many projects, sharing our views, knowledge, skills, talent and experiences.
For more information, please contact the Board Chair at 706-867-0618
 Debbie Jokwhen you have people like the ones at NOA to help you be strong, you can make it through anything!" -Tina*