2016 Spring Gala
The 2015 NOA fundraising gala took place on March 7, 2015 at the beautiful Venue at Farris and was a huge success.
Guests came dressed to impress and ready to enjoy an evening of dinner, dancing and more!
A special thanks to all of our 2015 sponsors.  This event was made possible because of you!
Signature Sponsor: The Lowell S. & Betty L. Dunn Family Foundation Inc.
Gold Sponsors:
Appalachian Contracting Services
Koyo Bearings
United Community Bank
Wanda & Terry Stephens
Silver Sponsors:
Art by Rayneri
Coppermines Pest Control
GA Power
Refrigi Wear
Bronze:
Banister Funeral Home
Dawson County Women's Club
Foothills Family Medicine
Lari Lyn Beyer
Margie & Randy Greer
Mills Fuel Service
Funds raised will ensure that NOA is able to offer shelter and support services to victims of domestic violence.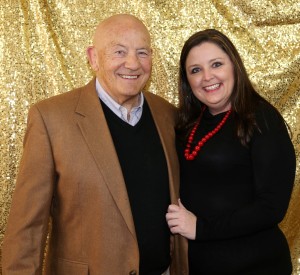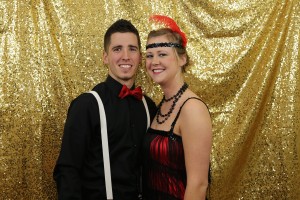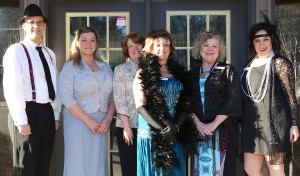 A special thanks to Derrick & Susie Farris for allowing us to host our event out the Venue at Farris: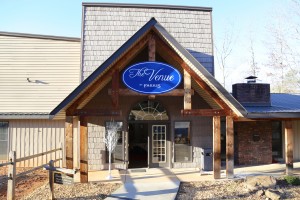 Click on the link to view the entire Gala Photo Album: https://www.facebook.com/media/set/?set=a.10153121136618159.1073741838.170823893158&type=1
2014 NOA Fundraising Gala:
The NOA 2014 speakeasy fundraising gala was held on Saturday, May 3rd at 6:00 pm at the Cottrell Ranch in Dahlonega, GA.
 Guests enjoyed a silent auction, a speakeasy bar, presentations, dancing, gambling, appetizers, dinner catered by Chef Kerns, dessert, and so much more!
Entertainment and live saxophone was donated by DJ Mike Burns of Musical Celebrations!
All proceeds benefit NOA, its mission and its clients.  
Sponsors of NOA's 2014 Roarin' Twenties Gala

PLATINUM SPONSORS

The Lowell S. Dunn & Betty L. Dunn Family Foundation

DIAMOND SPONSORS

The Cottrell Foundation

Dawsonville Gun & Pawn

TITANIUM SPONSORS

Administrative Solutions Group, LLC

BB&T

James Daniel of App Studios

GOLD SPONSORS  

United Community Bank

W.G. Stephens & Associates

Koyo Bearings

Chef Kern's

SILVER SPONSORS

Mike Burns of Musical Celebrations

Layer 3 Communications

Grizzle Grading & Excavating

Chestatee Regional Hospital

Randy & Margie Greer

Georgia Power


Appalachian Contractors


Hallberg Law, LLC

Refrigiwear

Artistic Printing

Wendy Gilleland of GC Services Of N. GA LLC

Scott Boddie-SE Region Yuengling/Leon Farmer

BRONZE SPONSORS

McDonald's

Foothills Family Medicine

Sunrise Rotary

Larry & Lari Lyn Beyer

Stringer Insurance


Brenda H. Reagan

Cane Creek Storage

Coppermine Pest Control

Pueblos

Dahlonega Animal Hospital

Law Office of Andrea Conarro, LLC


Dawson County Women's Club

Kroger of Dawsonville

Dawsonville Moonshine Distillery / The Backwoods Distiller

Kim Kyle – Master of Mixes

Stephanie Beaver

Coca Cola Inc.

The Achasta Grill

Johnny Ariemma

Photographer Michael Wewers

 

 

 
For More information Call Andrea Shoemaker @ 706-344-3853 or e-mail ashoemaker@noonealone.org.