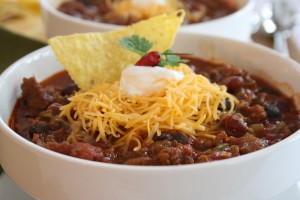 NOA's 11th Annual Chili Cook-Off Was A Great Success
Held November 11, 2017 at St. Luke's Catholic Church and Hancock Park – 11:30 – 3:30 pm
Guests Enjoyed All You Can Eat  Chili Lunch – Includes chili-n-fixings, corn bread, drink & banana pudding!      
Congratulations to this years chili cook-off winners!
Awards went to – Professional: Alec Carson, Amateur: Nick Gardiner,
Best Vegetarian: Kim Helvie and Best Decorated Table: Alec Carson.
A special thanks to all the community members and volunteers
that came out to support NOA and make this event a great success.