Thank You Kappa Delta!
The run was a huge success raising over 30K!  Being awarded this grant will allow NOA to begin offering children individual trauma counseling by a licensed counselor, something we have never had the funds to do in the past.
Thank you Kappa Delta and to all of those that supported this event.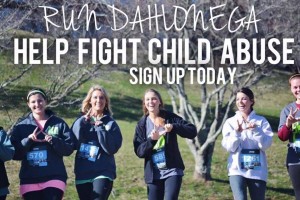 We run to fight against child abuse, to bring forward awareness and to raise up our voice. Sign up at http://runnersfit.com/rundahlonega5K and support our beneficiary, No One Alone Foundation and Prevent Child Abuse America. We can't wait to see you there! Hosted by Kappa Delta☘